Sexual Assault Awareness Month Recap
May 1, 2018

Every year, Safe Haven hosts several events during Sexual Assault Awareness Month to provide resources and catalyze a deeper conversation on how society reacts to and treats survivors. Along with this, the recent momentum of the incredible #MeToo movement has emboldened survivors to come forward with their stories more than ever before, and we wanted to continue to give outlets for survivors to share their experiences in a public forum. The empowering affect of sharing your story as an abuse survivor is incredibly freeing, and connects survivors to each other in a way they may not have felt before. It also serves as a powerful front-line glimpse into the horrors and aftermath of sexual assault. Recalling the chilling words an abuser used to normalize the sexual violence a survivor endured at their hands is oftentimes chilling, as well as emotionally heart wrenching. It shatters the normalization and common place feeling society has given to rape and sexual assault and (hopefully) makes those observing these statements think again how they view and treat those who disclose abuse in their every day lives.
Glow Yoga
To begin Sexual Assault Awareness Month, Ashland University's student subcommittee partnered with Safe Haven to co-host Glow Yoga. Glow yoga was led by a trauma informed yoga instructor, Jody Thomae. Jody did an amazing job leading the group through an entire yoga session! Yoga is an incredibly healing and useful tool for survivors that are working through the trauma of sexual assault and Safe Haven staff were on hand for any individual that needed emotional support throughout the event. Safe Haven therapist, Brooke Banks, MSW, LSW also spoke to the crowd. In her speech, she covered the stigmas and barriers survivors face when disclosing abuse. Ms. Banks also relayed what survivors told her they wished people knew - mainly, the importance of believing survivors (and confirming that message verbally), providing support, being there for them as they choose how to handle what has happened to them (not making choices for them, as their power and control has been taken from them).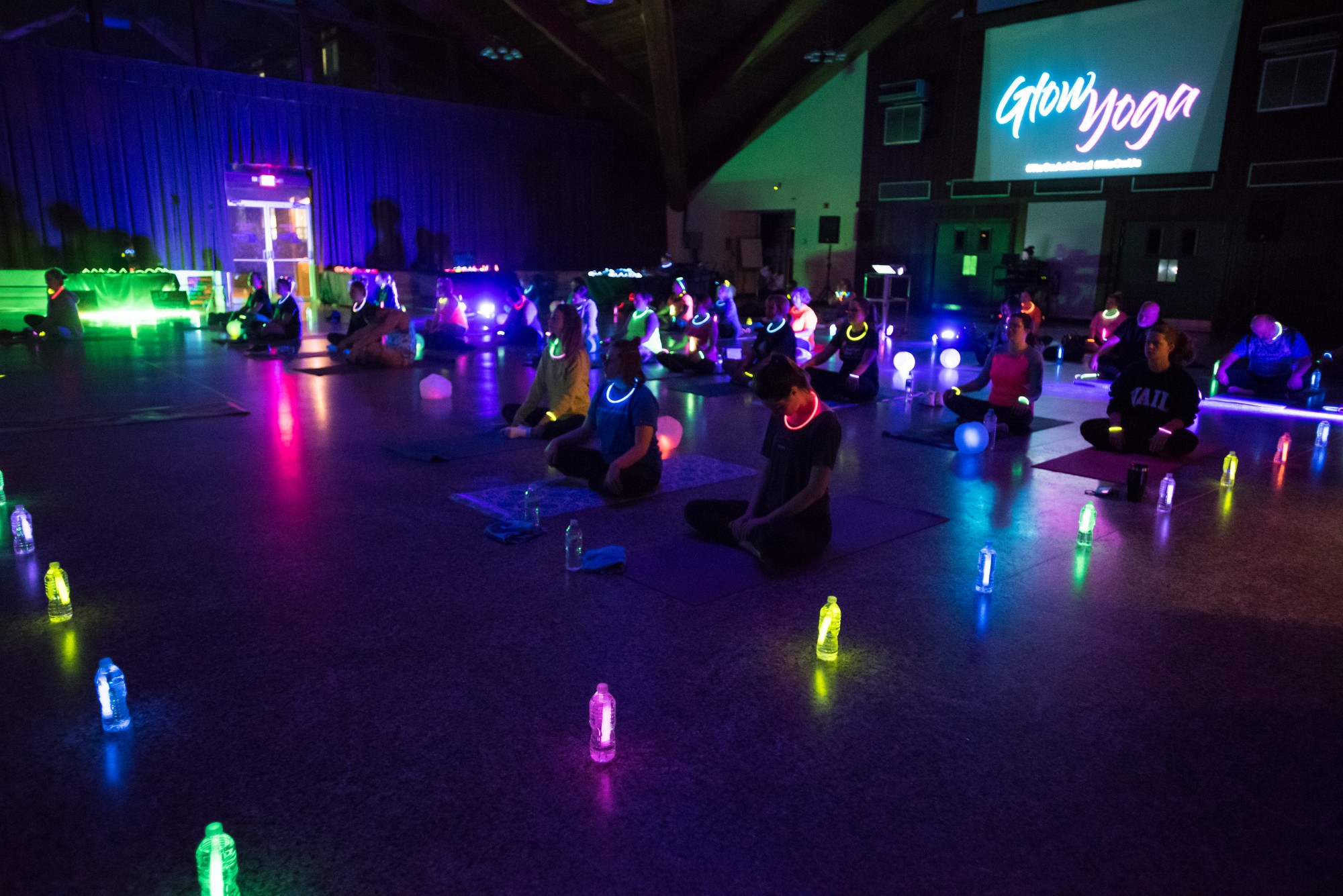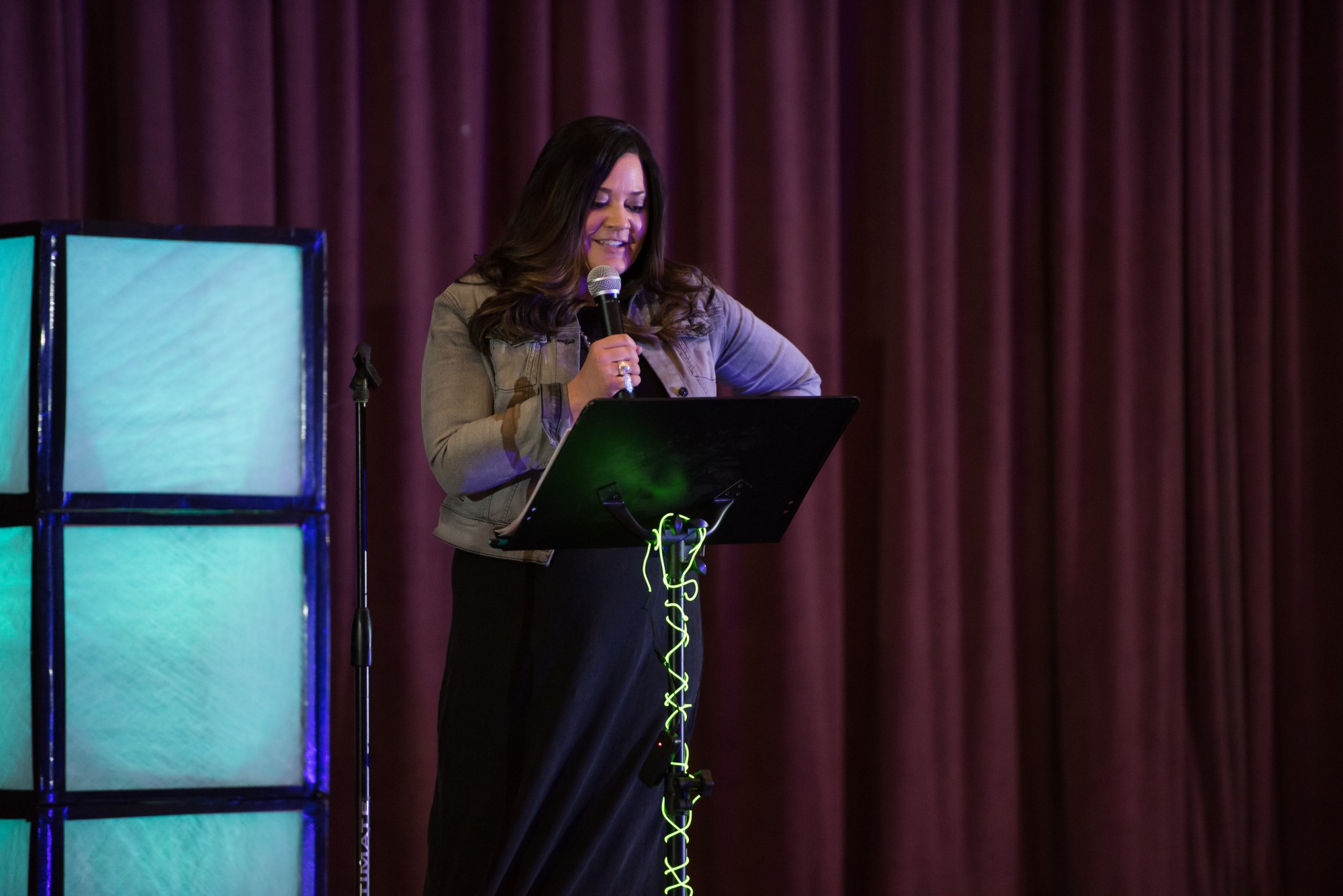 Guest Speaker: Brooke Banks, MSW, LSW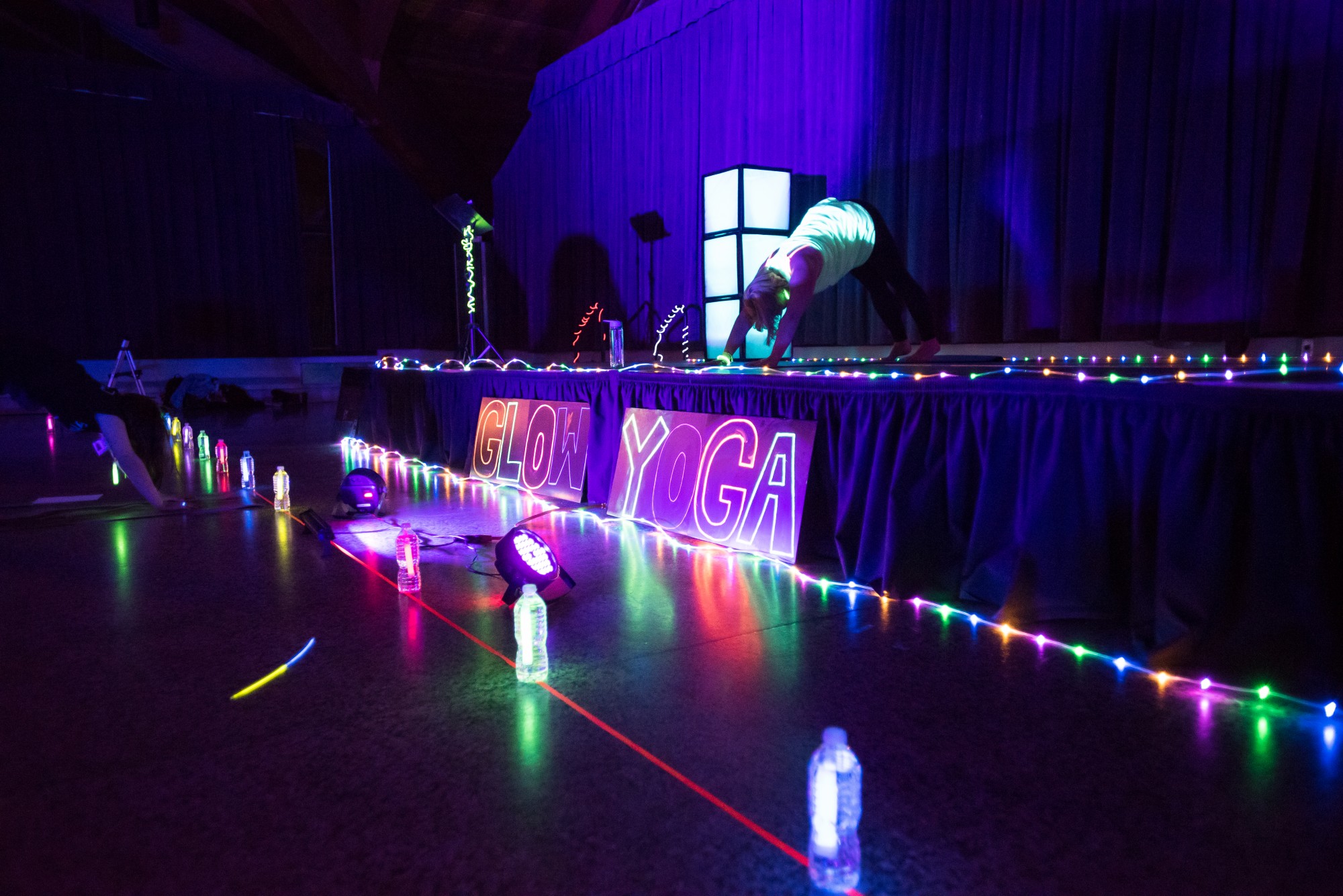 Instructor: Jody Thomae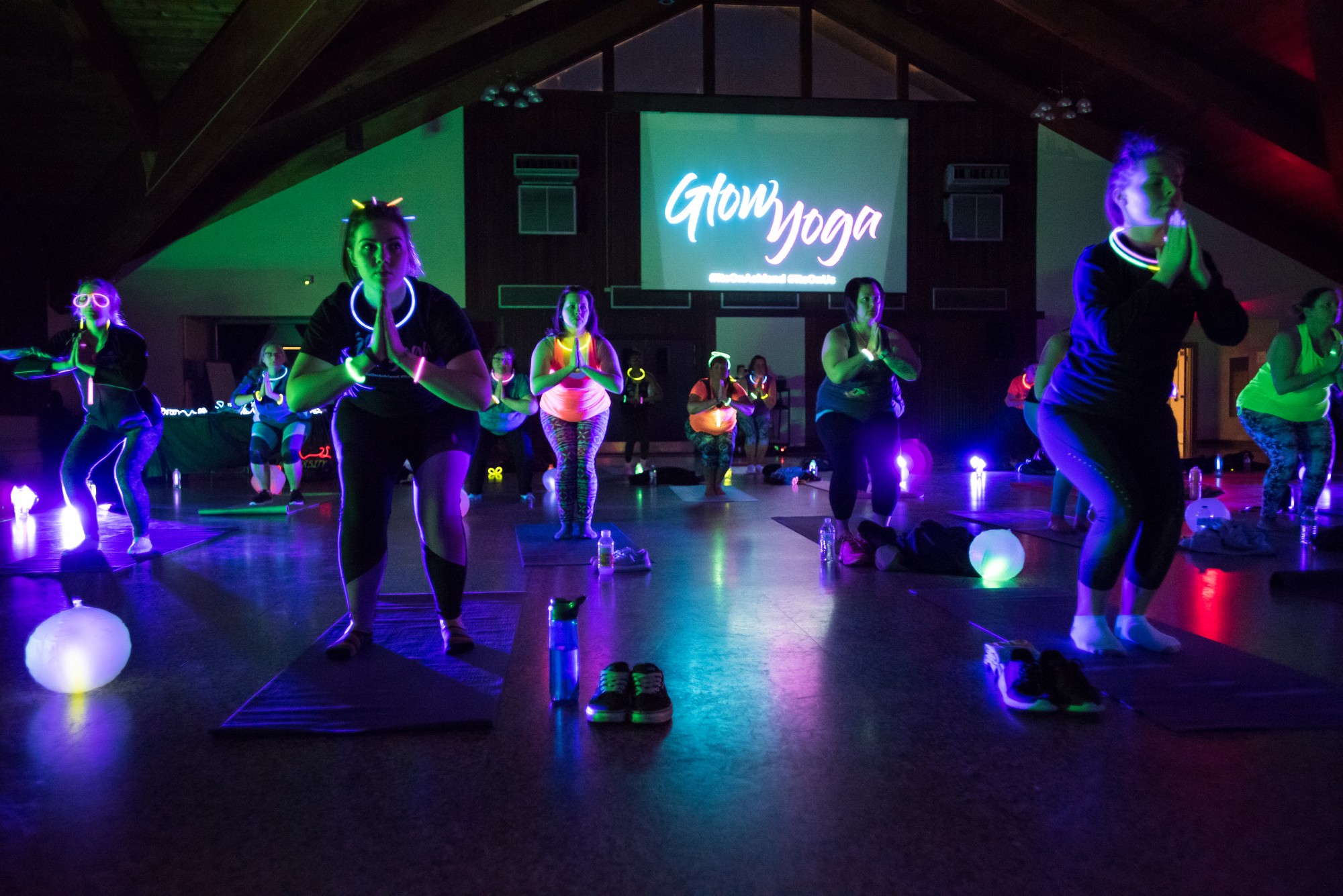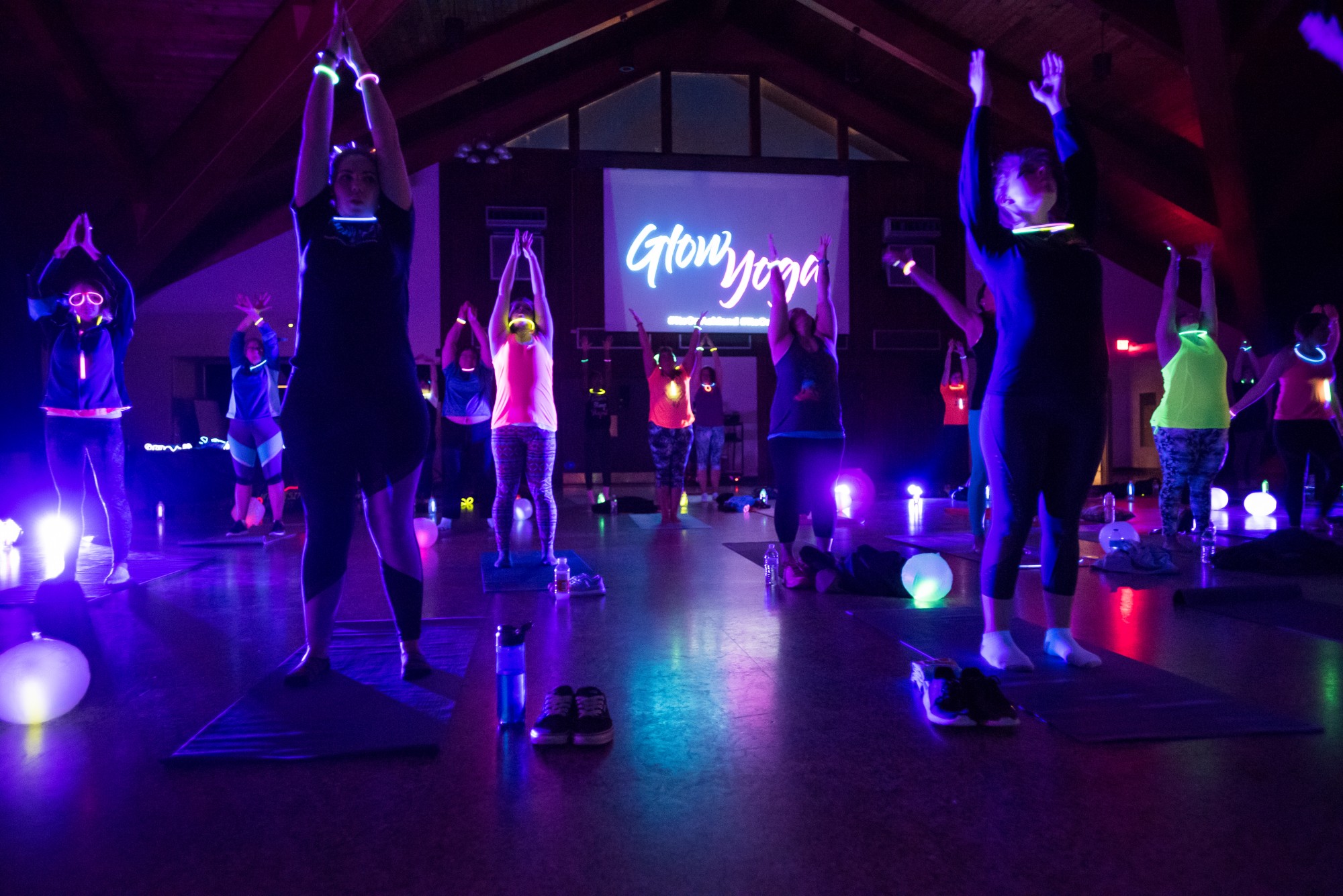 Photo credit: Allison Waltz/Ashland University Photographer
Clothesline Project
Safe Haven displayed a Clothesline Project in 2017 for the first time, and there was quite an impactful response from the community when it went up. This year, we continued on that theme, but also incorporated the #MeToo movement in the shirts survivors and/or advocates created. The Clothesline Project was organized and put together by Kelly Van Driest, Administrative Program Assistant along with Liz Painter, Outreach and Prevention Coordinator. Clotheslines were displayed within the community at the Corner Park in Ashland as well as Central Park in Loudonville. Alison Webb, Special Populations Advocate, helped to facilitate the display in Loudonville as well. Safe Haven also worked with the student subcommittee at Ashland University to display a clothesline on campus. All three clotheslines gave voices to survivors and shared their stories in a powerful and moving display.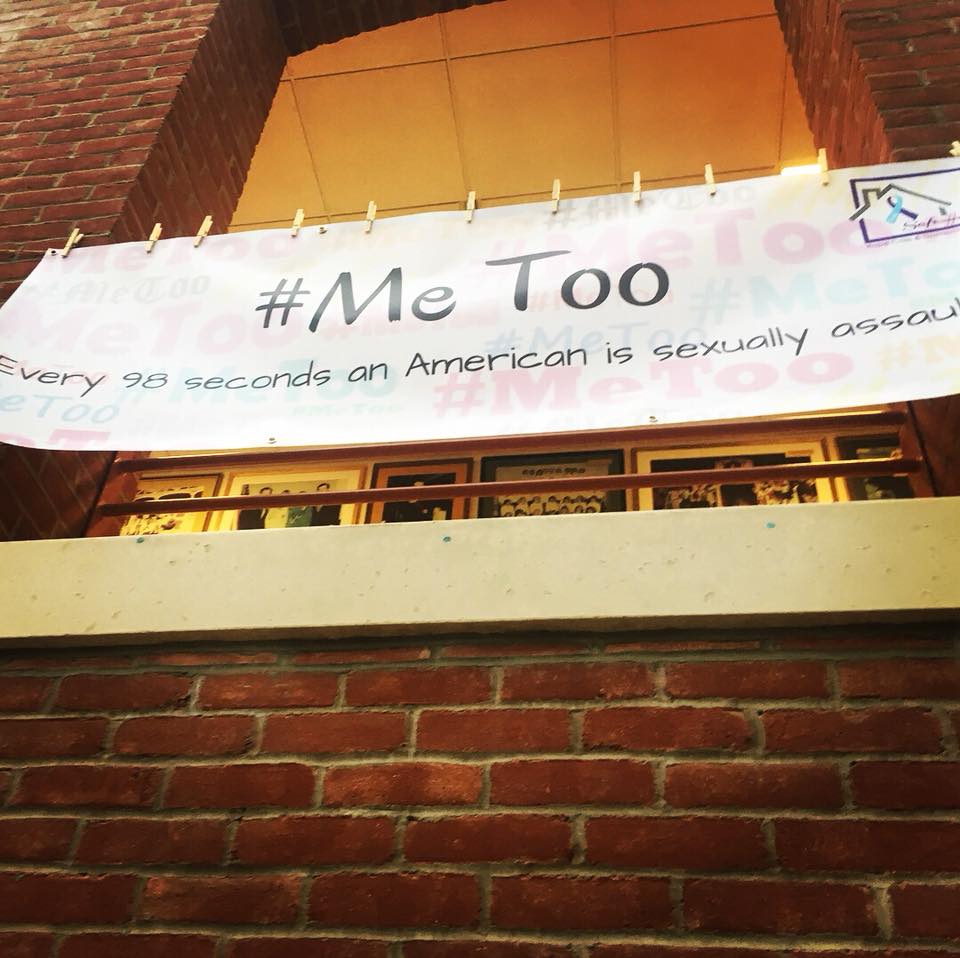 Ashland University Clothesline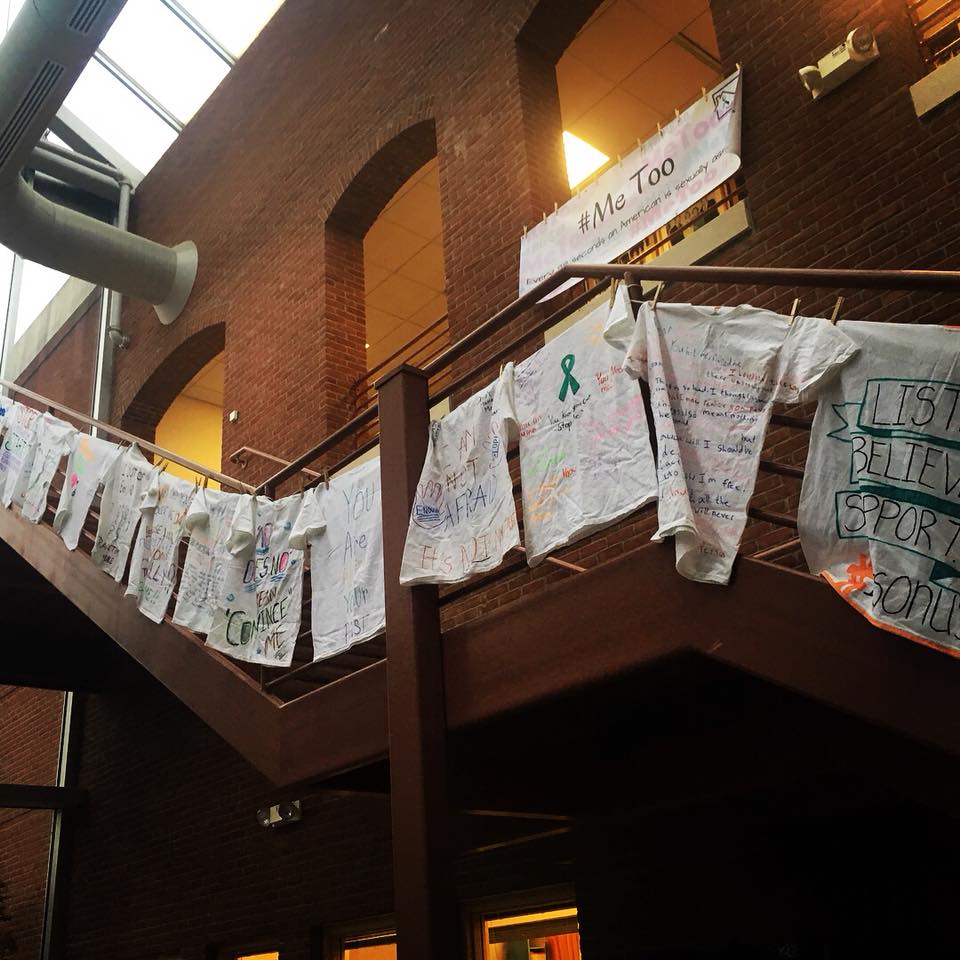 Ashland University Clothesline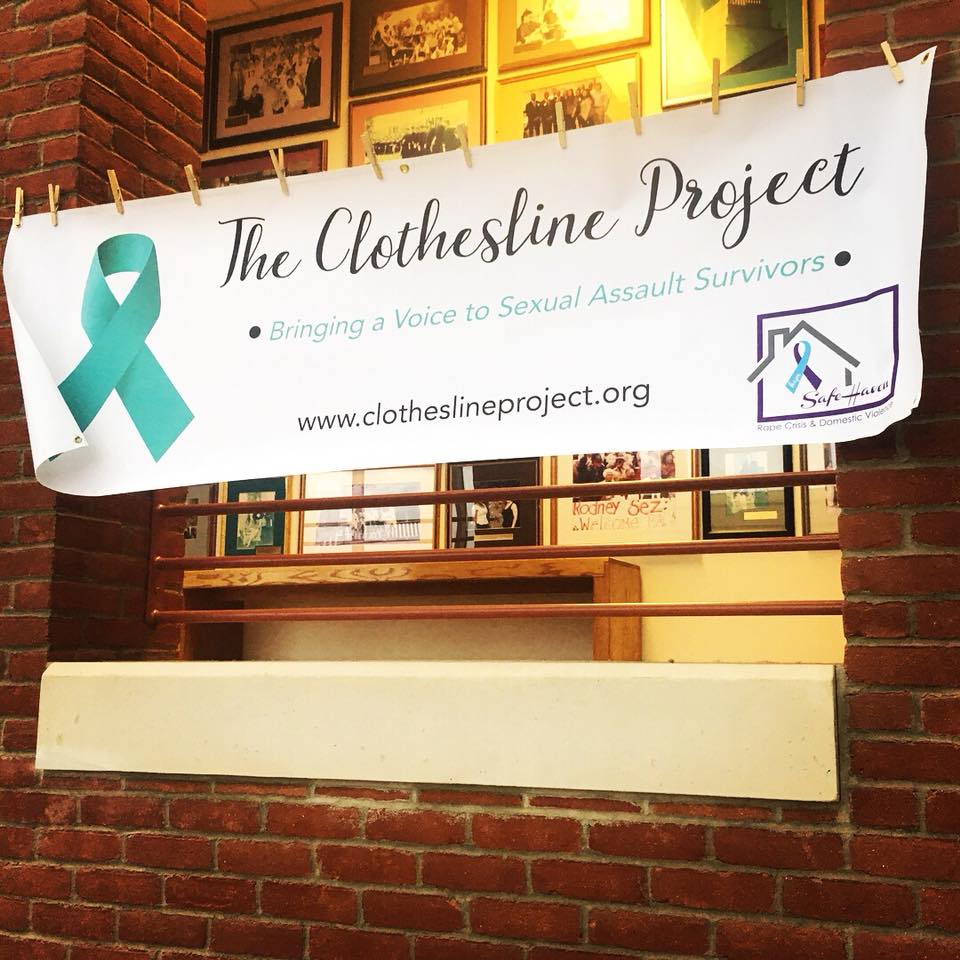 Ashland University Clothesline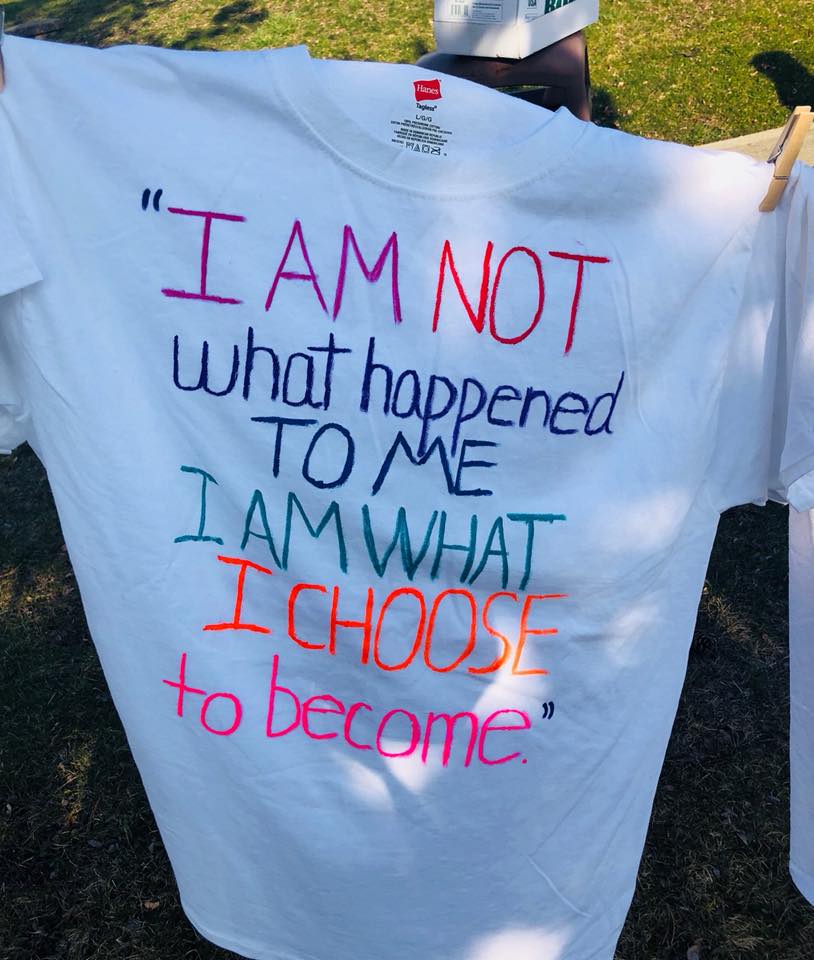 Community Clothesline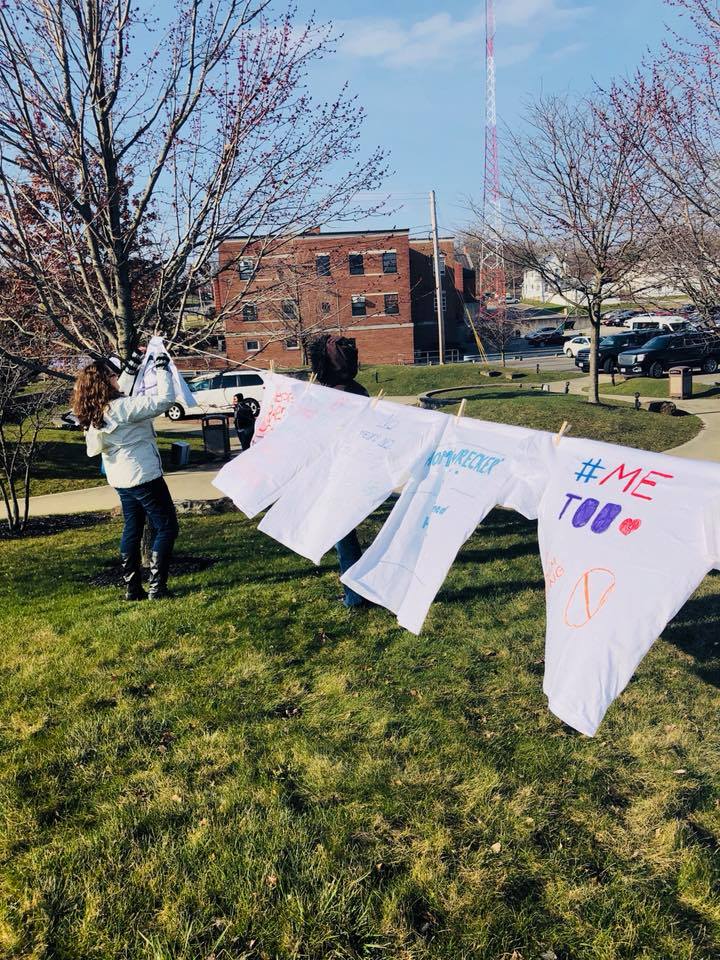 Community Clothesline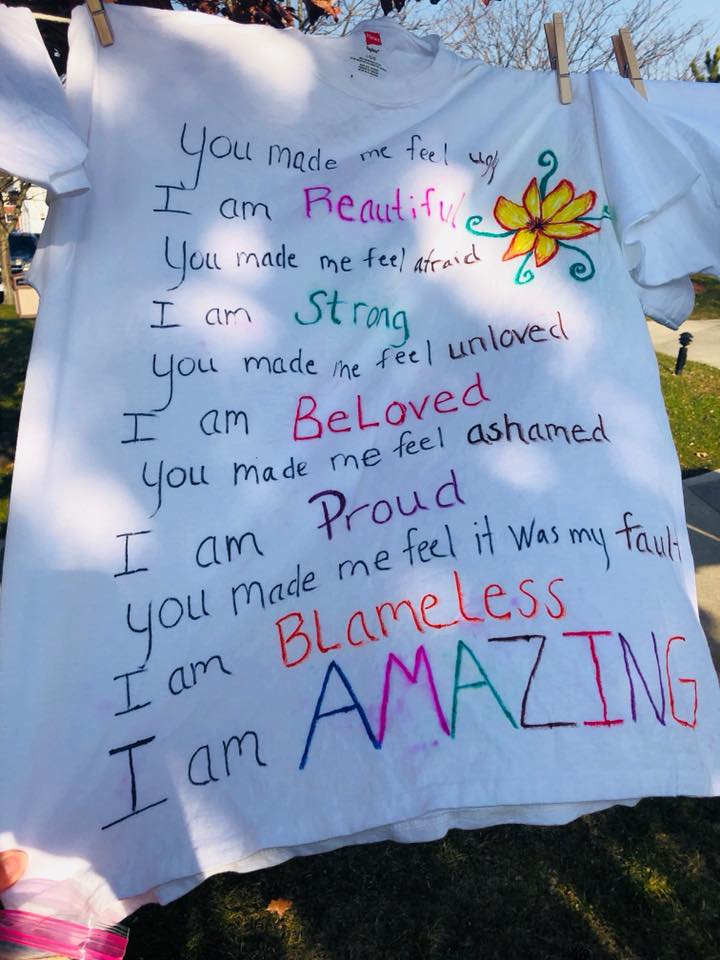 Community Clothesline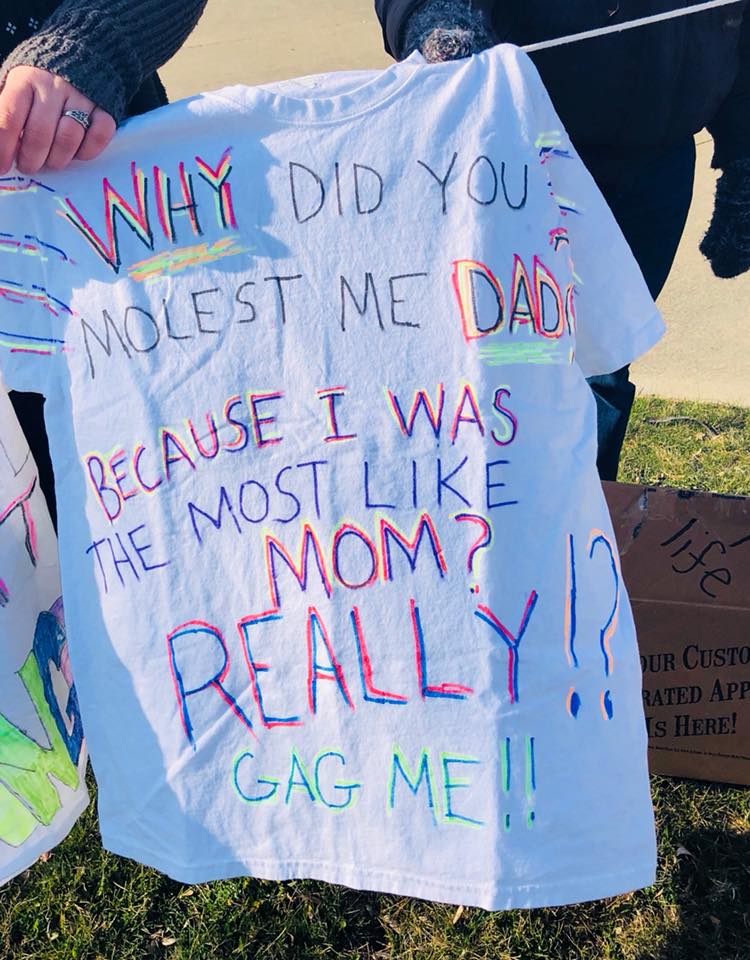 Community Clothesline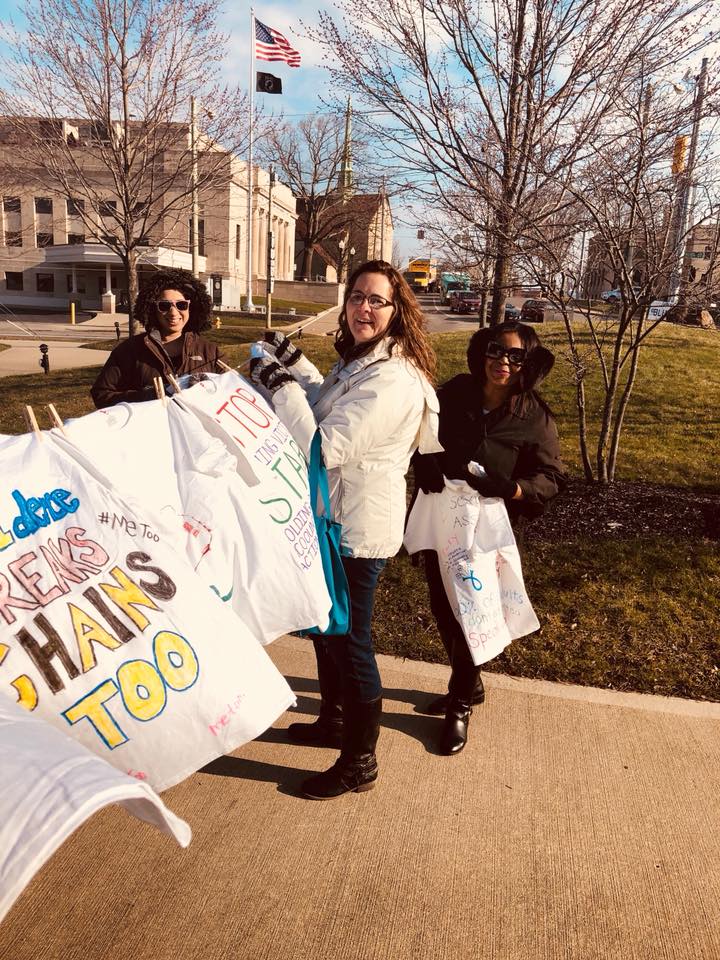 Community Clothesline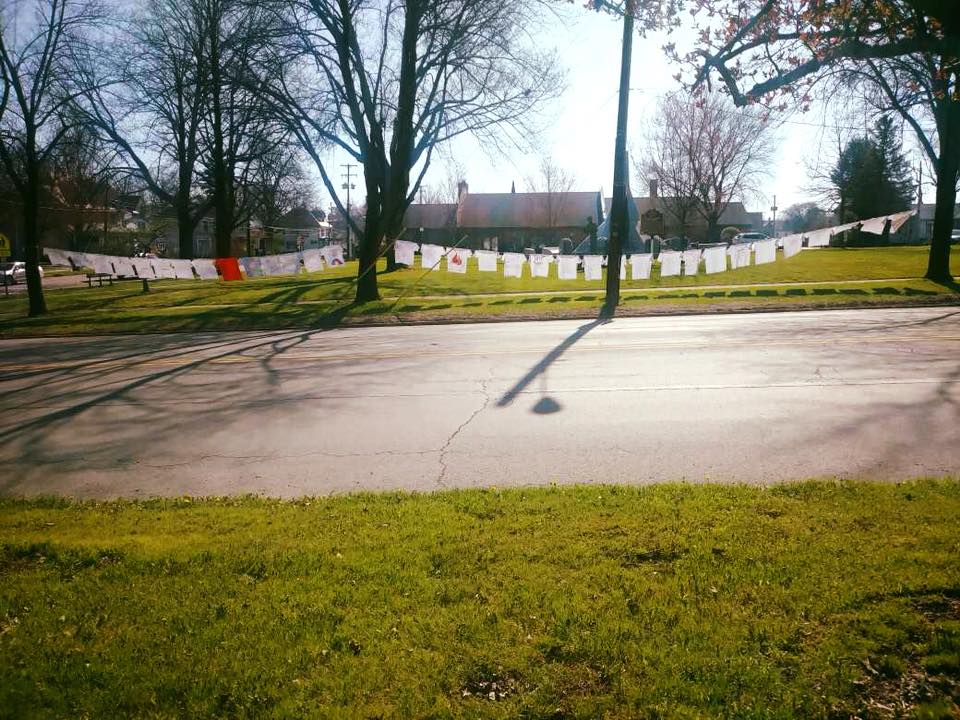 Loudonville Clothesline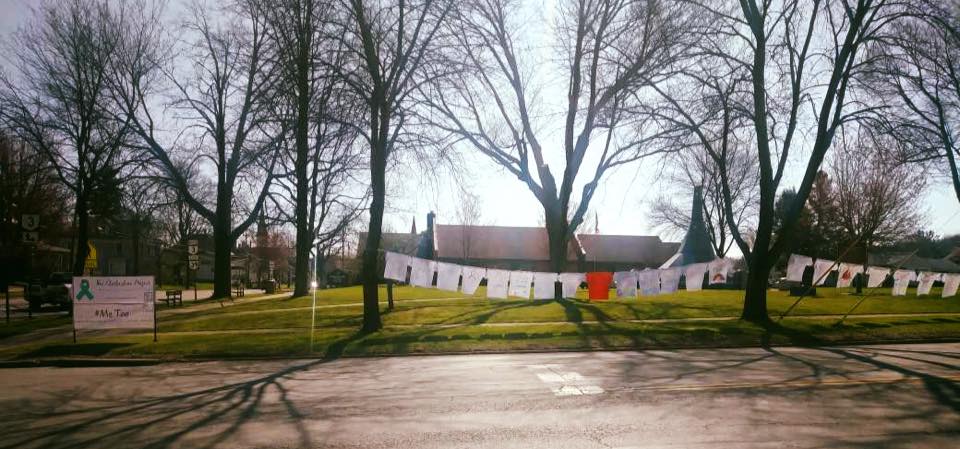 Loudonville Clothesline
#ItsOnUs Pledges
Safe Haven participated in the #ItsOnUs campaign again this year! Agencies, students and community members took the pledge to end sexual violence in our community as well as commit to the specific goals the "It's On Us" campaign is focused on:
1. To recognize that non-consensual sex is sexual assault.
2. To identify situations in which sexual assault may occur.
3. To intervene in situations where consent has not, or cannot be given.
4. To create an environment in which sexual assault is unacceptable and survivors are supported.
(Source: www.itsonus.org)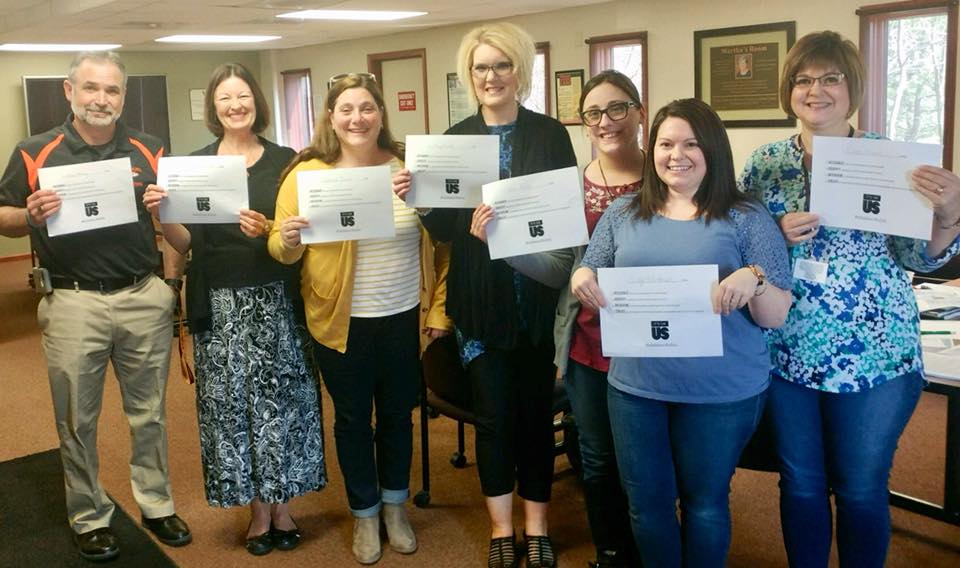 Target Action Group pledging their support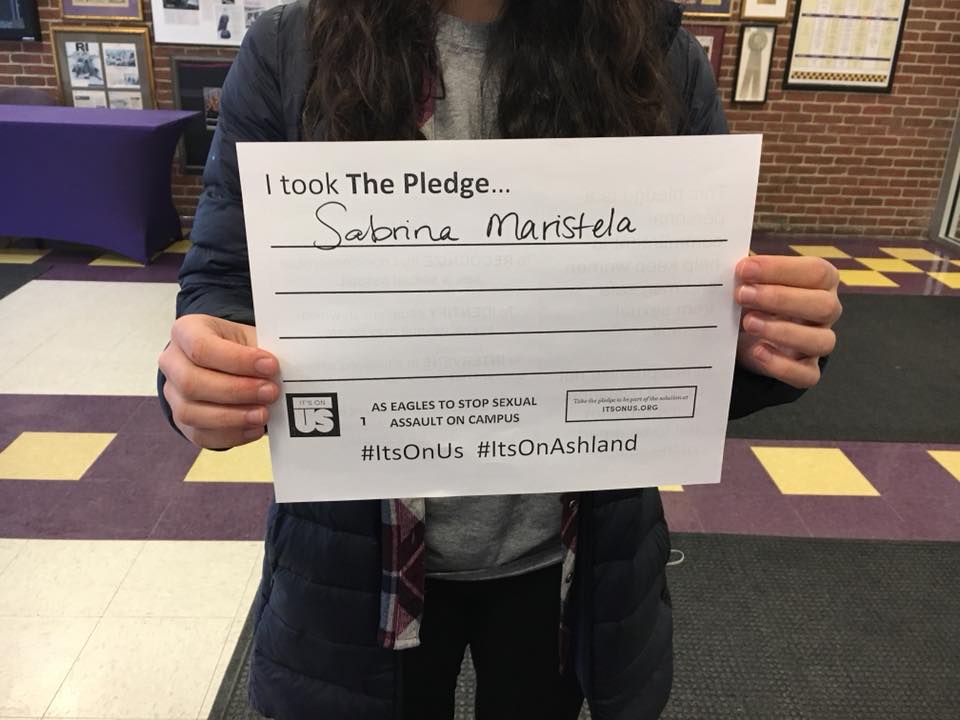 Student Pledge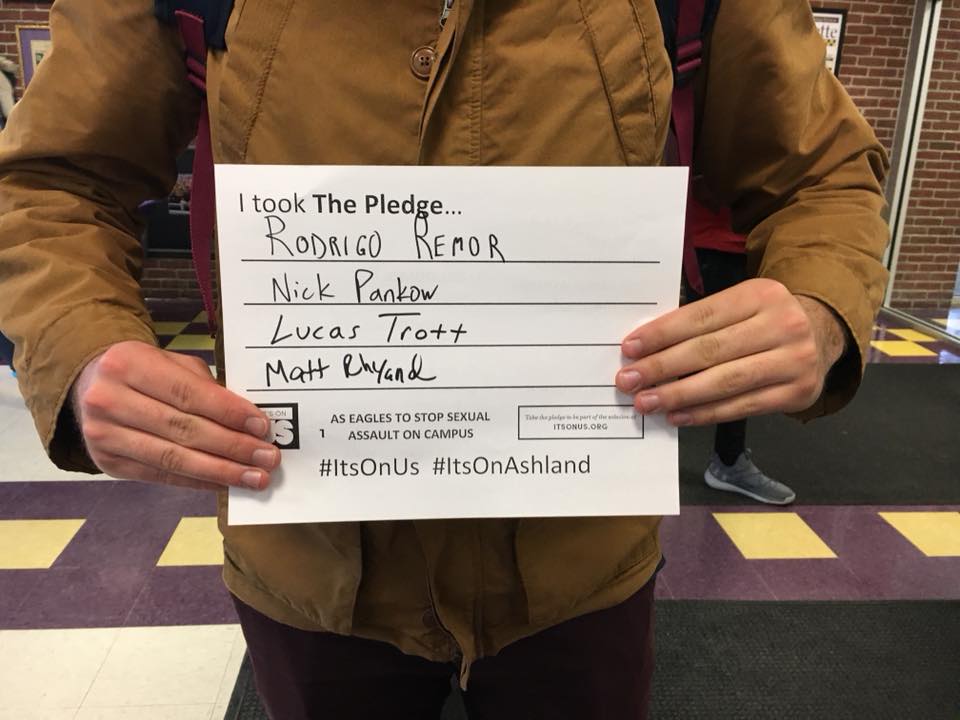 Student Pledge
Self-Care Event
Safe Haven and Ashland University Wellness partnered to create a self-care event where students could make an oil diffuser necklace or bracelet as they prepare for finals. This event also provided more awareness on sexual assault for students.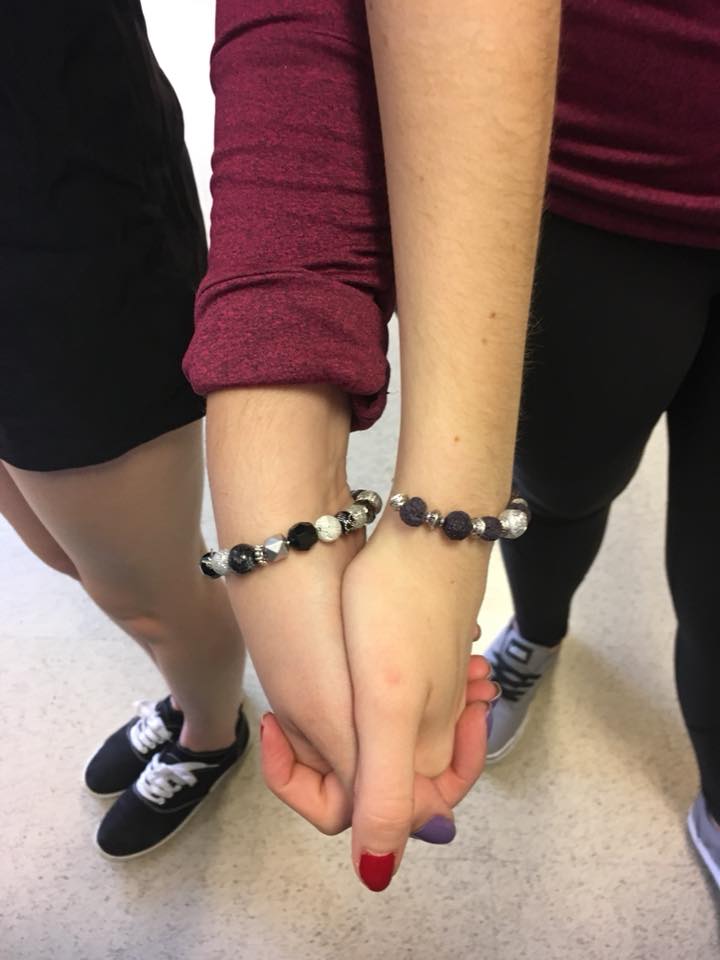 Students with their oil-diffusing bracelets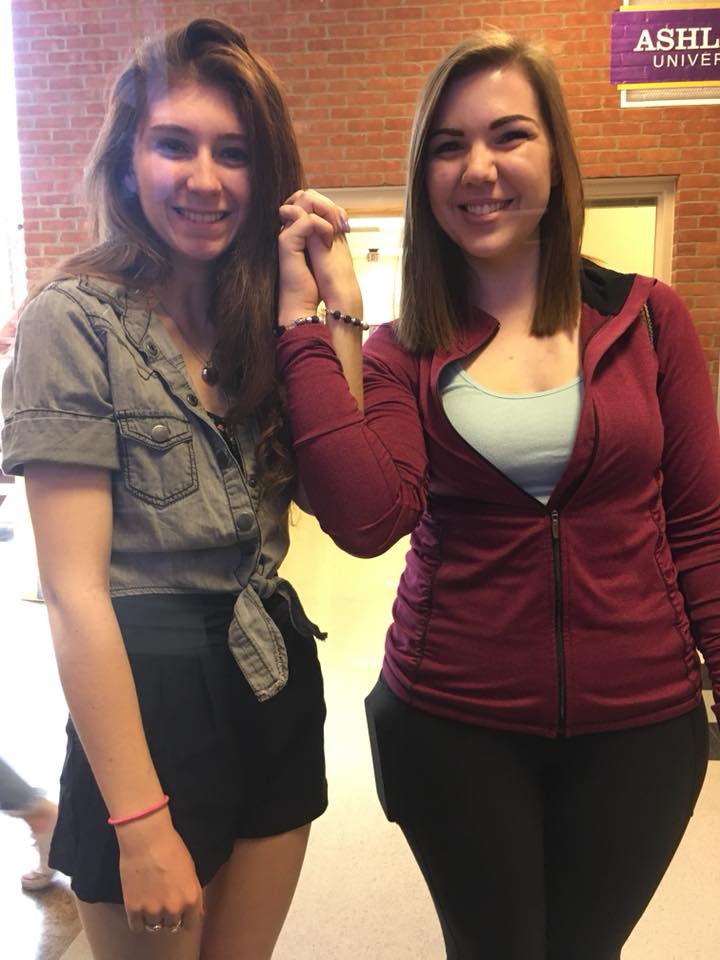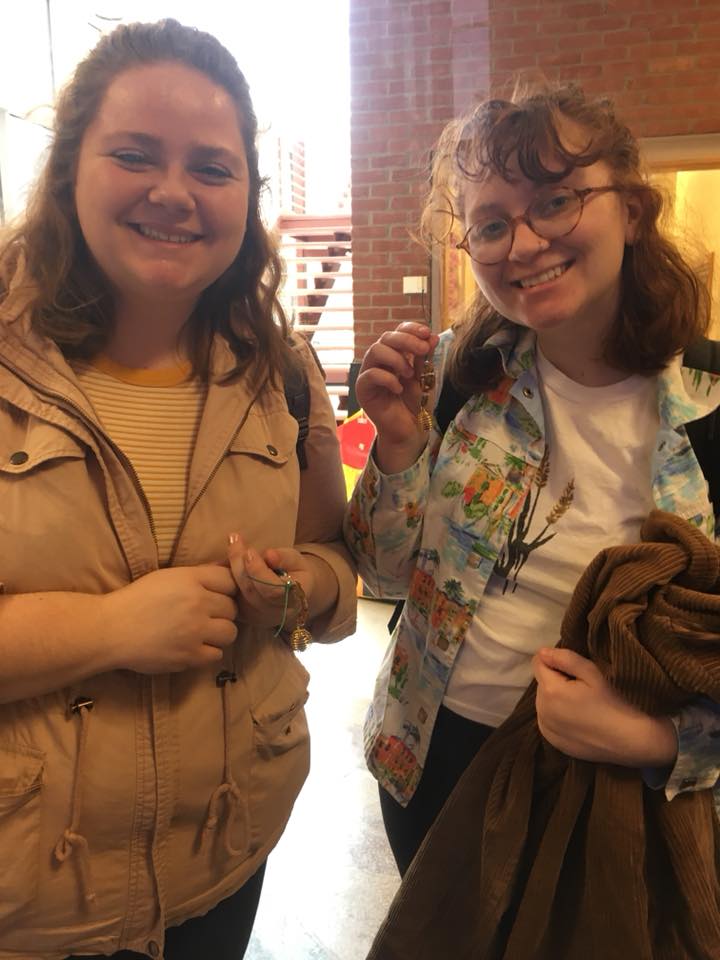 As Sexual Assault Awareness Month comes to a close, we hope that you were able to read or partake in any of the events we held this year. Every year we strive to create an opportunity for our community to learn more about sexual assault, how to help survivors, and continue to break down rape culture in our society. Thank you to all who have supported us!
More information and photos on these events visit Safe Haven's Facebook Page
Blog Archive
Related Topics
« Back to Blog