Residential Advocate-Weekends and Holidays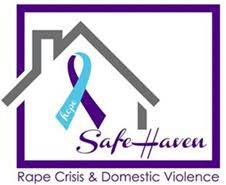 Appleseed Community Mental Health Center's Safe Haven program is seeking to fill a part-time Residential Advocate position for the Safe Haven Domestic Violence Shelter. Work hours may vary including weekend shifts from 8am to 8pm and 8pm to 8am, holidays, and occasional weekday evenings. This position provides intake assessments for residents of the shelter, providing appropriate interventions, support, advocacy and referrals as needed. Will provide training in sexual assault and domestic violence. Requires good communication skills and the ability to work independently. High school diploma required. Must pass a drug test and background and driving record checks.
What makes Appleseed a great place to work?
Here are some responses from our very own employees:

Staff work to make the agency a positive, progressive, and supportive environment. Personally and professionally, we put our best foot forward for our clients and for each other
Our staff are amazing. Flexibility with our schedules. Family environment. Knowing we are doing something that makes a difference.
The people and atmosphere
Making a difference in other people's lives and great coworkers! The ability to do what excites you as long as it helps other with mental health progress.
The team approach to client care.
Competitive compensation
Flexible Schedule
In House Pharmacy
Continuing education opportunities & professional development
If you are interested in joining our team of professionals, please apply at https://www.appleseedmentalhealth.com/surveys/resume. We look forward to hearing from you. Please contact Alyssa McQuate (amcquate@appleseedcmhc.org) with any questions. Appleseed Community Mental Health Center, Inc. is committed to provide equal employment and advancement opportunities to all people. Employment decisions are made based on each person's performance, qualifications, and abilities. The Agency does not discriminate in employment opportunities or practices on the basis of race, color, religion, gender, sexual orientation, national origin, age, disability, veteran status or any other characteristic protected by law.