Outreach & Prevention Advocate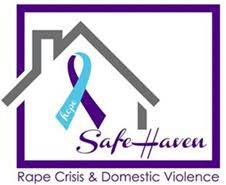 Appleseed Community Mental Health Center, Inc. is seeking to fill a full-time, grant funded Outreach and Prevention Advocate position. The Outreach and Prevention Advocate provides education, prevention, and outreach services to college, high school, and middle school students, as well as to various members of the community through the Rape Crisis Domestic Violence Safe Haven "Safe Haven". The Outreach and Prevention Advocate may also serve as an active member of the Title IX Committee at Ashland University. This position attempts to increase awareness of sexual violence in Ashland County as well as reduce the risk of sexual violence. The Outreach and Prevention Advocate also functions as an advocate for victims of all interpersonal violence and must work with victims in a one-on-one setting and potentially as a co-facilitator of support groups for survivors. This position works closely with other community providers to conduct presentations and improve overall sensitivity to survivors of sexual violence. This position often works autonomously but also as a member of a team. BA, knowledge and experience with domestic violence, sexual assault and stalking crisis issues preferred. Successful candidate must have excellent oral, written, and interpersonal communication skills, ability to speak in front of large audiences, knowledge and understanding of various social media outlets, strong project management skills, ability to multi-task, ability to manage competing deadlines, strong organizational, analytical, and problem-solving skills, ability to manage and resolve conflicts between stakeholders, understanding of Title IX, and have reliable transportation and phone or voice mail service. Successful candidate must also have the flexibility to work occasional evening and weekend hours and be willing to travel for trainings and conferences.
What makes Appleseed a great place to work?
Here are some responses from our very own employees:

Staff work to make the agency a positive, progressive, and supportive environment. Personally and professionally, we put our best foot forward for our clients and for each other
Our staff are amazing. Flexibility with our schedules. Family environment. Knowing we are doing something that makes a difference.
The people and atmosphere
Making a difference in other people's lives and great coworkers! The ability to do what excites you as long as it helps other with mental health progress.
The team approach to client care.
Competitive compensation
Medical /dental /vision/basic life insurance
Minimum 2 weeks accrued paid vacation
6 personal days
8 accrued sick days
8 paid holidays
403b w/ retirement match
In house pharmacy
Mileage Reimbursement
Continuing education opportunities & professional development dollars
If you are interested in joining our team of professionals, please apply at /surveys/resume. We look forward to hearing from you. Please contact Alyssa McQuate (amcquate@appleseedcmhc.org) with any questions. Appleseed Community Mental Health Center, Inc. is committed to provide equal employment and advancement opportunities to all people. Employment decisions are made based on each person's performance, qualifications, and abilities. BIPOC highly encouraged to apply. The Agency does not discriminate in employment opportunities or practices on the basis of race, color, religion, gender, sexual orientation, national origin, age, disability, veteran status or any other characteristic protected by law.