Court & Victim Advocate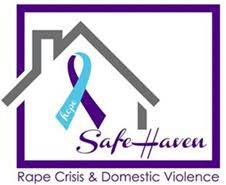 Appleseed Community Mental Health Center has an immediate need for a highly skilled, full time Court & Victim Advocate to provide intervention, prevention and advocacy services to primary and secondary survivors of domestic violence. This position will increase awareness of domestic violence, intimate partner violence, teen dating violence, elder abuse, stalking and bullying issues, provide court advocacy, provide ongoing case management in shelter and in community, reduce the level of domestic violence and provide support, referral and other advocacy services for survivors in the community and work with other community providers to improve overall sensitivity and response to domestic violence. This position will also assist with training and education to service providers and community members on domestic violence related issues.
Job Requirements:
Education: High School Diploma and 40 hour Volunteer Training required(provided), Bachelor's degree preferred.
Licenses or other required certifications: Licensed Social Worker (LSW) preferred.
Experience: Minimum of two years' experience providing services to victims of crime or working with an underserved population or an equivalent combination of education and work experience.
Specialized knowledge, skills, or abilities: Knowledge and training in domestic violence, trauma informed intervention, child abuse, child development, ages and stages, trauma, grief and loss and resiliency. Ability to perform job duties with a high degree of initiative and professionalism; demonstrated sound judgment, and outstanding communication skills. Ability to utilize database tools and gather evaluation statistics. Must be detail oriented, organized, and able to multi-task. Familiarity with social service agencies in Ashland County
Ability to ambulate enough to access private homes/locations which may not be readily accessible. Must have a car available during working hours, carry and maintain automobile insurance that includes a payable liability of $100,000/$300,000, as well as the ability to legally drive a car. Must pass background and driving record checks and drug test.
What makes Appleseed a great place to work?
Here are some responses from our very own employees:

Staff work to make the agency a positive, progressive, and supportive environment. Personally and professionally, we put our best foot forward for our clients and for each other
Our staff are amazing. Flexibility with our schedules. Family environment. Knowing we are doing something that makes a difference.
The people and atmosphere
Making a difference in other people's lives and great coworkers! The ability to do what excites you as long as it helps other with mental health progress.
The team approach to client care.
Competitive compensation
Medical /dental /vision/basic life insurance
Minimum 2 weeks accrued paid vacation
6 self-care days
8 accrued sick days
8 paid holidays
403b w/ retirement match
In house pharmacy
Mileage Reimbursement
Continuing education opportunities & professional development dollars
If you are interested in joining our team of professionals, please apply at /surveys/resume. We look forward to hearing from you. Please contact Alyssa McQuate (amcquate@appleseedcmhc.org) with any questions. Appleseed Community Mental Health Center, Inc. is committed to provide equal employment and advancement opportunities to all people. Employment decisions are made based on each person's performance, qualifications, and abilities. BIPOC highly encouraged to apply. The Agency does not discriminate in employment opportunities or practices on the basis of race, color, religion, gender, sexual orientation, national origin, age, disability, veteran status or any other characteristic protected by law.